It is now possible to include the price to play in requests sent to substitutes by text message or email.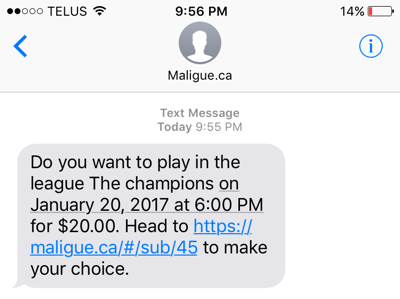 Go to the "Substitutes" tab of your league settings and check "Include prices in substitution requests". Then enter the amount for each position in your league. For example, a substitution may cost $20 to a defender or an attacker, but free for a goalkeeper. The price is also included in the message sent to a player manually replaced by a manager.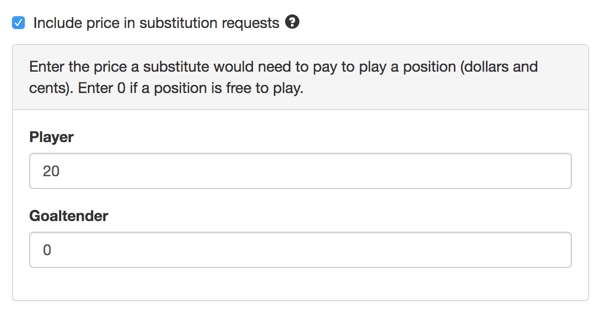 Avoid substitutes forgetting their money by activating the inclusion of prices in substitution requests!
If you have any questions or comments please contact us at info@league2go.com.
By Simon.