It is now easy to track substitute payments with League2GO. From the Billing view, you will be able to see at any time the amounts you did not collect.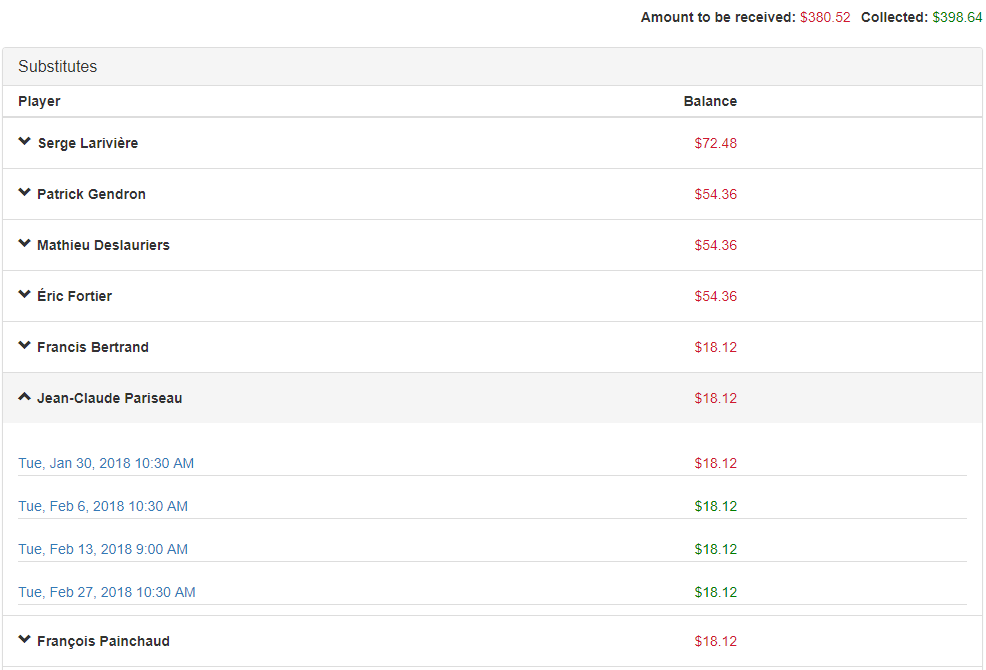 To use this feature, you must first enable online payment for substitutions. See how to do it here.
Then, when a replacement will accept a replacement without paying, a fee will be automatically added in red. Once the replacement is paid, the balance will be adjusted to 0 and the amount will be green.
Do not lose track of any payments with online payment and payment tracking!
If you have any questions or comments please contact us at info@league2go.com.
By Simon.