With the new mobile app, you have access to all the features of League2GO, anytime, from your iPhone or Android phone. The use is always as simple and fast.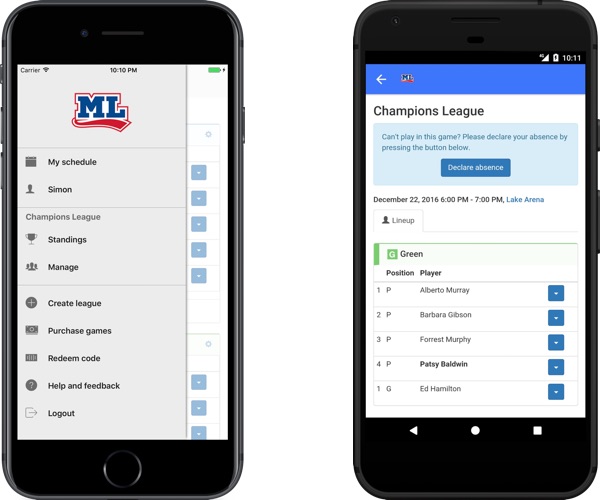 For players
View your schedule as well as the alignment of each game
Declare your absence in seconds
View the ranking, statistics and the results of the games
For substitutes
Open the app automatically when you click on a replacement link to accept in a instant
For managers
Replace absent players automatically in terms of their rankings and if they are favorites
Configure your league according to your criteria
Manage game schedules and alignments
Send customized messages to players and substitutes
Enter player statistics and results for ranking
Manage your seasons
Customize your league's website
To download the iPhone app, go here.
For the Android version, go here.
If you have any questions or comments please contact us at info@league2go.com.
By Simon.